Recurring Residential & Commercial Cleaning
in Lincoln & Omaha
Have familiar ninjas come back and help you maintain a spot-free environment. Our ninjas are background checked and trained to keep your home or commercial space free of dust bunnies and shining brighter than the rising sun. We offer ninja-precise cleaning on a monthly, bi-weekly, or weekly basis. Perfect for the customer with a little bit of ninja in their personality.
Why you should get regular visits from our Ninjas:
Our Ninjas are highly trained and comply to the Ninja Code.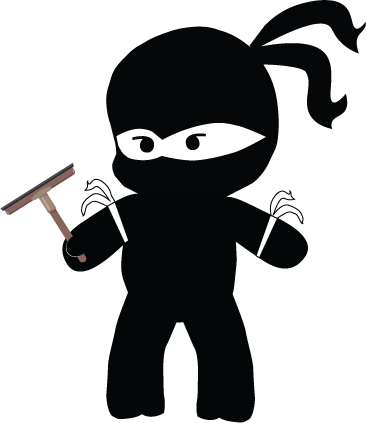 Residential
Cleaning Services
We know that no two homes are the same, which is why we are happy to provide house cleaning services in Lincoln and Omaha, Nebraska, on the days that work best for you and your family.
Commercial
Cleaning Services
Our Cleaning Ninjas put just as much attention to cleanliness and detail into an office space as they do a kitchen, ensuring that all of our work aligns with the Cleaning Ninja Code!