Residential Cleaning Services
in Lincoln & Omaha
Our ninjas are calm, cool, cleaning machines in the face of any mess. Our residential cleaning services in Lincoln and Omaha, Nebraska, are designed to free your home from the chaos of dirt, dust bunnies, and window smudges and turn it into a peaceful oasis.
Residential cleaning services can be one-time, weekly, every other week, or monthly. Please browse our variety of residential cleaning services to see if one of them will provide the truly peaceful environment you've been longing for.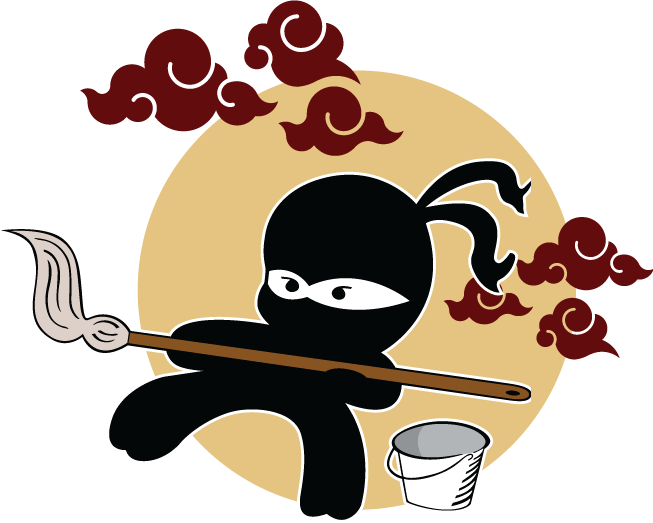 Recurring/Repeat Residential Cleaning
Let the Ninjas Maintain a Clean & Dust Free Home
Are you particular about your home? Are your family members asthmatic or allergic to dust and pets? Or do you simply appreciate the calmness that comes from continually clean surroundings? If so, our exclusive black belt cleaning package delivers a ninja-precise clean on a monthly, bi-week, and weekly basis. Perfect for the customer with a little bit of ninja in their personality.
Note from the Ninjas: For us to produce the best quality work, our ninjas will highly appreciate if you could put some belongings aside before we arrive to make sure all areas of the house is as accessible as possible. 
One-Time/First-Time Residential Cleaning
Our Ninjas' First Visit To Your Home
Our team believes in honesty and a forthcoming approach to our skills and services, which is why we share exactly what our ninjas do during their first visit to your home.
Should you choose to invest in a one-time cleaning or regular, recurring house cleaning services in Lincoln and Omaha, Nebraska, you will receive the same efficiency and attention to detail on that initial visit from any of our ninjas.
The first visit of any home cleaning service serves as an essential foundation for a truly clean home. In fact, this visit may take anywhere from 4-8 times longer than any succeeding visits. Much in the way a ninja clears their mind for true success, the deep cleaning and build-up removal around your home ensure that you start with a clean slate.
Feel Welcomed In Your New Space
Moving into or out of a new space can be a time of stress and emotional clutter, making meticulously clean surroundings especially essential! Your Cleaning Ninjas will ensure that you're leaving an old living space clean and welcoming or moving into a space that is peacefully ready for you to fill it with your personality.
When A Ninja Visits Your Home
We know that no two homes are the same, which is why we are happy to provide house cleaning services in Lincoln and Omaha, Nebraska on the days that work best for you and your family.
Remove calcium, lime, and mildew build-up from sinks, tubs, tile, shower doors
Clean commodes inside and out
Clean lights, mirrors, and countertops
Dust toilet paper holders, towel racks, blinds, and window sills
Hand-wash floors and shake out rugs
Dust baseboards
Appliance surfaces and countertops
Dishwasher front
Microwave interior and exterior
Oven top, burners, and inside/outside of glass on door
Sink
Refrigerator top, front, and sides
Clean countertops
Remove calcium, lime, and mildew build-up from sink and faucets
Dust and polish furniture
Dust ceilings, ceiling corners, and ceiling fans
Dust blinds and window sills
Dust baseboards throughout
Dust knick-knacks and picture frames
Dust door facings and frames throughout home
Dust wall hangings and pictures each visit
Dust light fixtures, exposed air vents, and returns
(we rotate your preferences and do one task per visit):
Wet wipe window sills
Wet wipe door facings and frames
Wet wipe baseboards
Clean the inside of the oven
Clean the inside of the fridge
Sweep patio or deck
Vacuum upholstery and under furniture cushions
Empty trash each visit
Vacuum all carpeted and hard surfaces
Damp mop all tile, linoleum, and wood floors
Change the bed linens and make beds
Clean the inside of the entry, kitchen sink, and patio door windows