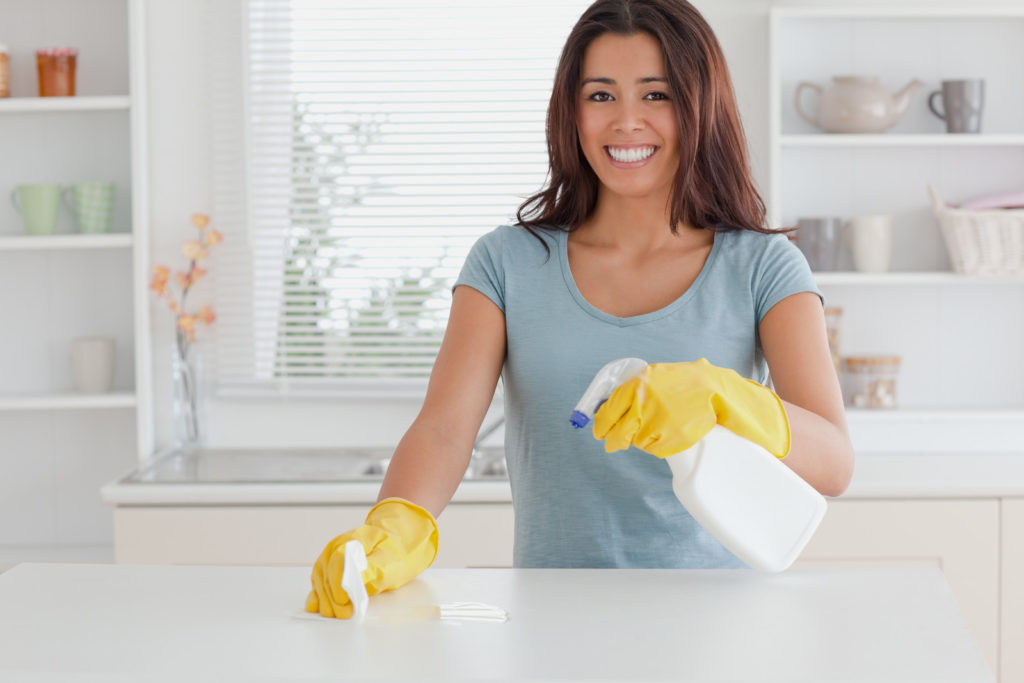 Lessen your impact on the environment by choosing eco-friendly cleaning services for your home or business. Sure, many of the widely available chemical cleaners will get the job done, but the environmental impact of using those chemicals—not to mention the harmful effects they can have on children and pets—often means they are not the ideal options. While many cleaning services in Omaha are making the slow switch to green cleaning, the Cleaning Ninjas have been ahead of the curve for some time. In fact, eco-friendly cleaning is a major part of the identity we established when we first started our business.
Why Eco-Friendly Cleaning is Important
#1 It's Better for Children and Pets
Just about every home in America has a cabinet under the sink filled to the brim with various cleaning products, and homes with children or animals very likely put locks on those cabinets to ensure they don't harm themselves with those products. Even cleaning with those products can be toxic to smaller humans and animals, so eco-cleaning companies in Lincoln, NE often choose to work with green products to ensure safety for everyone in the home.
#2 You'll Be Healthier, Too!
Honestly, using eco-friendly materials is better for the adults in the homes, too. We have had customers tell us that once they started using our service, the switch away from chemical cleaners relieved certain symptoms like coughing, sneezing, rashes, and headaches. Many of the chemicals in standard cleaning products are linked to long-term negative effects, and knowing that makes the switch to greener cleaning products much easier.
#3 It Protects the Environment
At a time where environmental impact stories are in the news every single day, it seems like a great time to do whatever we can to protect the planet for our children and grandchildren. Since our eco-friendly cleaning products are safe, nontoxic, and biodegradable, that means they aren't as dangerous to the earth.
#4 It Can Save Money
One of the best perks about using green products, particularly if you are using them on your own, is their budget-friendliness. Some products are multi-purpose cleaners that can do multiple jobs, which can mean buying fewer products. However, other cleaners can be made on your own with green cleaning ingredients, saving you both money and time. Even better, in making them yourself, you know exactly what's in the cleaners you're using, and that's why the Cleaning Ninjas has special recipes for certain green cleaning solutions that do a great job and allows us to keep our rates reasonable.
Connect With a Green Cleaning Company
Eco-friendly cleaning is a terrific solution for many people here in Nebraska, but even with the best intentions it can be hard to find the time and energy to clean a house, apartment, or condo on your own, regardless of cleaning materials. If you want an eco-friendly cleaning experience, and you would rather someone else handle the hardest work for you, request a cleaning estimate from The Cleaning Ninjas today. Eco-friendly cleaning is what we do, and we do it fast and well.