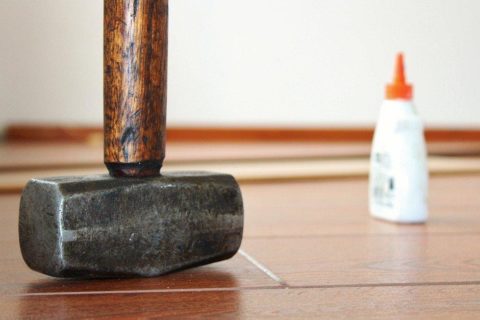 The people on HGTV make home renovation look so easy. Over the course of a half an hour, those reno experts can gut an old house and totally transform it into something new and beautiful. However, what those television shows never seem to reveal is how much work goes into cleaning up after a major renovation. The result is always worth it, but cleaning up after all that construction work is an important step in the process.
One option is to work after-remodeling cleaning into your budget, because remodeling cleanup services in Omaha are a big part of what we do here at Cleaning Ninjas. The following is a look at how we go about cleaning up after major construction projects to ensure your new home is the fresh start you really want:
#1 Remove Any Remaining Trash or Debris
While contractors will do their best to remove any remaining hardware or debris from their renovation job, they almost always miss something. We'll start by keeping our eyes peeled for leftover nails, screws, and other junk that doesn't belong in a newly-renovated home.
#2 Wipe Down Light Fixtures and Ceiling Fans
One of the biggest problems with these reno projects is the dust they leave behind, so we'll start high with light fixtures and ceiling fans, then work our way down the rest of your rooms to make sure every surface is free of dust.
#3 Clean the Walls
The walls obviously will be part of that cleanup effort, too. We will wipe down the walls and molding with dry dusting if they were recently painted. Otherwise, we'll use a damp towel.
#4 Dust Everything
While it's possible you moved a lot of items out of the home (or room of the home) when the renovation was happening, those items that remained may be dustier than usual.
#5 Wash the Vents
Your vents will almost certainly attract dust during a renovation project, so we'll unscrew and remove them to wash them with soapy water before replacing them.
#6 Clean Upholstered Furniture
Hard surfaces are fairly easy to clear of dust, but upholstered furniture can be tougher. Even furniture that was wrapped up during the project can get dirty, so we'll use various vacuum extensions to get them as dust-free as possible.
#7 Vacuum Extensively
The same goes for carpeting. After everything else has been dusted, leaving only dirt on the floors, we'll get started with the vacuum cleaner on carpeted surfaces.
#8 Sweep and Mop
For hard surfaces, we'll sweep and mop to rid the room of whatever little dust may still remain after our extensive cleaning.
#9 Change the Air Filter
Finally, we will recommend that homeowners change their air filter after a big renovation project. Sometimes painters remove them while working and forget to put them back in, but with all the foreign junk circling the house after renovation, a new air filter can help keep your air clear and clean.
If you are in the process of a major construction project or have one looming on the horizon, consider getting Cleaning Ninjas on the schedule to clean up thoroughly following completion of the project. Your contractors will clean up, but not as much as you'd like. That's where we can help by offering construction cleanup services in the Omaha area for anyone enjoying a complete renovation of their home.