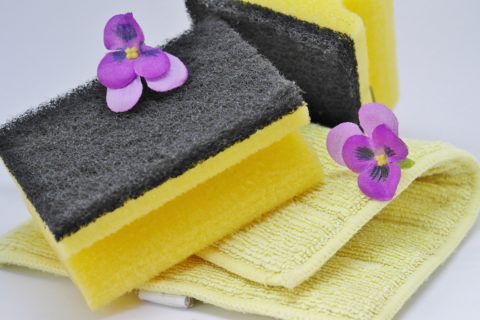 There are many reasons a homeowner could be in need of a quick cleaning option. Perhaps a social gathering was supposed to happen at someone else's house, but due to unforeseen circumstances, you now are being asked to host on short notice. Or maybe you've just been busy with work and driving kids around to their activities and truly have not had time to gear up for an event you're planning on hosting soon at your home.
Whatever the reason, many people will find themselves in need of a quick cleaning turnaround at some point in their lives, and while you're welcome to try doing it on your own, those quick-and-easy cleanings are made a whole lot more simple by a 24-hour house cleaning service like the Cleaning Ninjas.
Step #1 Prioritize
The first thing to consider when plotting out a quick-clean of your house is figuring out which areas really need cleaning ahead of your guests' arrival. For example, if there's a good chance that most of the action is going to take place on the main floor, then it might be best just to focus on the main floor. Furthermore, you may be comfortable running a vacuum in your living room, but you may want to leave the bathrooms and kitchen to the cleaners in an effort to get more done in a small amount of time.
In any event, make sure you're focusing on what must be done first to ensure that you don't waste time (or money) cleaning areas where guests will never be.
Step #2 Hire Professionals
One of the major benefits to a quick cleaning service like the Cleaning Ninjas is that they are fast. Doing the work on your own is going to go much more slowly, whereas bringing in a team of cleaners to do quick, professional work is without question a more efficient use of time. If what you need is a fast turnaround, there's nothing more helpful than hiring professionals.
Step #3 Go a la Carte
One of the nice things about the Cleaning Ninjas is that we offer an a la carte cleaning service that allows homeowners to pick and choose the services they need done most in a pinch. On top of standard cleaning items, we can provide any of the following a la carte services:
Wet wipe window sills
Wet wipe door facing and frames
Wet wipe baseboards
Wet wipe blinds
Clean inside of oven
Clean inside of fridge
Sweep patio or deck
Load and/or unload the dishwasher
Wash, dry, and fold laundry
Wash interior windows
If it involves cleaning, the Cleaning Ninjas likely can help. And they can turn the work around quickly.
Step #4 Enjoy Your Clean House!
One of the benefits to cleaning at the last minute is that there's not enough time left for anyone to really mess it all up again before the event starts, so once you've got your perfectly clean house, put the finishing touches on the cooking and table-setting so your guests can walk in without any idea that the house was much messier just a single day before.
If you need to clean your home within 24 hours, hire the Cleaning Ninjas to make sure it gets done well, but more importantly, that it gets done quickly.