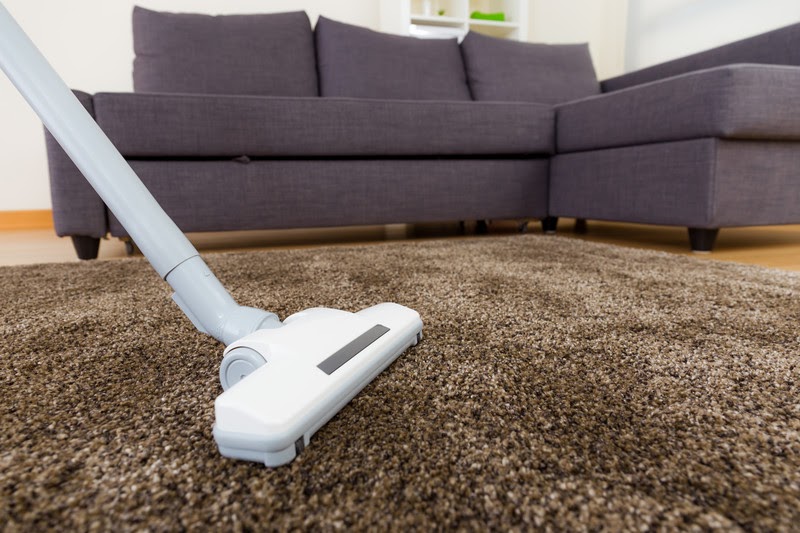 When it comes to choosing flooring in a home, many people opt for carpeting because it's comfortable and looks great. However, the downside to carpeting is that it can get pretty dirty with all the foot traffic, and for that reason it is imperative that homeowners undertake a carpet cleaning at least once a year.
While there are ways for people to take on this job themselves, the reality is that no DIY attempt at carpet cleaning is going to stand up to the job a professional here at Cleaning Ninjas could do. For the best in carpet cleaning services, we suggest leaving it to the professionals for the following reasons:
#1 Better Equipment
The most important reason to hire professionals instead of cleaning your carpet yourself is the quality of the equipment our professionals use. While stores do sell carpet cleaners, the ones we use are heavier duty, which means they can do a better job of cleaning your carpets thoroughly. It's the same reason you visit a dentist for cleanings twice a year; your toothbrush is great, but sometimes you need a professional with top-end equipment to really get the job done right.
#2 No Residue
Part of getting the job done right means cleaning carpets without leaving a residue. Some cleaning machines and carpet shampoos appear to clean the carpets, but actually are ineffective and only serve as a means of leaving a bit of the cleaning solution behind. This can leave a film on your carpet, which not only is uncomfortable but can shorten the lifespan of the carpet.
#3 Complete Removal of Dirt and Bacteria
When deep cleaning rugs and carpet, the whole point is to eliminate dirt and bacteria. DIY attempts can perhaps get some of this, but only the professionals can be truly sure that they've done a thorough and complete job.
#4 Speed
Professionals are going to clean your carpet more quickly than you would be able to do on your own. Considering carpet cleaning requires moving furniture around, it can be nice to have everything done and back in place in just a matter of hours.
#5 Convenience
Another way to look at that is how convenient it would be to sit back and let pros do all the heavy lifting and deep cleaning while you turn your attention to something else—playing with kids, catching up on laundry, watching TV. When given the choice of working or not working, who would choose the former over the latter?
#6 A Better Finished Product
Most importantly, professionals are going to leave your carpet in the best possible condition. Despite our best efforts as do-it-yourselfers, we don't always end up with the finished product we envisioned. Professionals do, which is what makes them worth the extra expense.
If you are interested in getting a quote for a professional carpet cleaning in your home, contact us here at the Cleaning Ninjas so we can get you on the schedule and start the process of deep cleaning your carpets. It will extend the life of your carpeting and keep your home looking fresh and new and clean for much longer than would be the case without a professional cleaning.