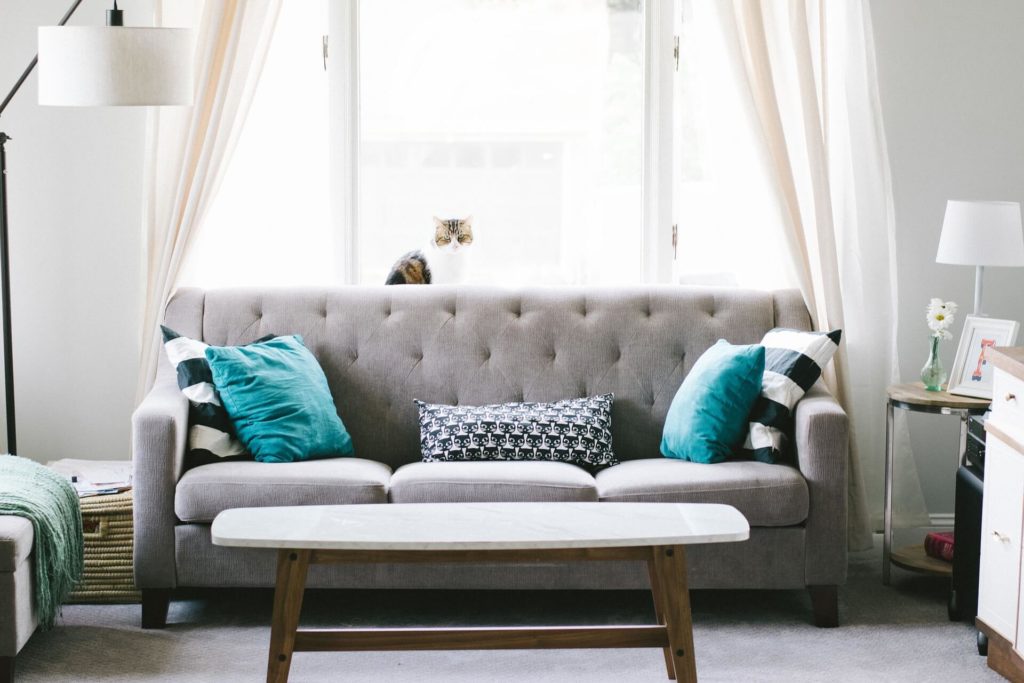 Many of the people who hire Cleaning Ninjas do so to maintain the general cleanliness of their homes, and while regular dusting, vacuuming, and mopping go a long way toward doing precisely that, it also is a good idea to invest in occasional deep cleanings. A deep cleaning goes beyond those basic cleaning services and really make sure that the rooms in your home end up looking brand new.
We will use this space over the next couple of months to explore how deep cleaning can be effective in every room of the house, and this month we're going to start in the place where many people spend an inordinate amount of their time: the living room.
When you hire the Cleaning Ninjas to deep clean your house, the following is a good look at what that means:
Dusting Ceiling Fans
Those ceiling fans can accumulate more than their fair share of dust when left alone too long. One of the first things we'll do is clean the fan blades on the off chance that any dust falls to the floor and requires sweeping or vacuuming later.
Dusting Wall Items
There is a lot of stuff on the walls in your living room: art, framed photographs, air vents, outlets, shelves, or any number of other items. We'll make sure every last bit of it gets dusted.
Cleaning the Door Facings & Frames
Not only can your door frames collect dust, but your trim and door faces also can collect all kinds of dirt from the hands that push them open and pull them closed all the time. Those with white trim, especially, will need occasional deep cleanings.
Cleaning the Baseboards & Floorboards
The same is true for baseboards and floorboards. They can require dusting and scrubbing after a time, as well.
Dusting Blinds
When deep cleaning a living room, paying special attention to window dressings is important. We will dust every slat of any blinds you may have in your living room.
Washing Drapes
We also can remove the drapes if you'd like, either to shake them free of dust or to allow the homeowner to run them through the washer and dryer if they are the types of articles to allow for such a thing.
Clean Out Couch and Chair Cushions
The insides of your couches and chairs can get pretty gross, so if you haven't vacuumed under them for a while, it might be wise to let the Cleaning Ninjas handle that during their living room deep cleaning.
Remove Books from Shelves to Dust
When most people dust their bookshelves, they dust around the books, but once in a while it's good to remove everything to dust the entire shelves before returning the books to their original locations.
Hiring the Cleaning Ninjas for Your Living Room Deep Cleaning
Deep cleaning is tough, grueling work, and the reality is that many people simply do not have the time to undertake all the tiny little details that the job requires. To those homeowners and apartment renters with families, jobs, and extracurricular activities, hiring professionals to manage the nitty gritty of your residential cleaning needs is a great idea. The experienced team at the Cleaning Ninjas are eager to help!