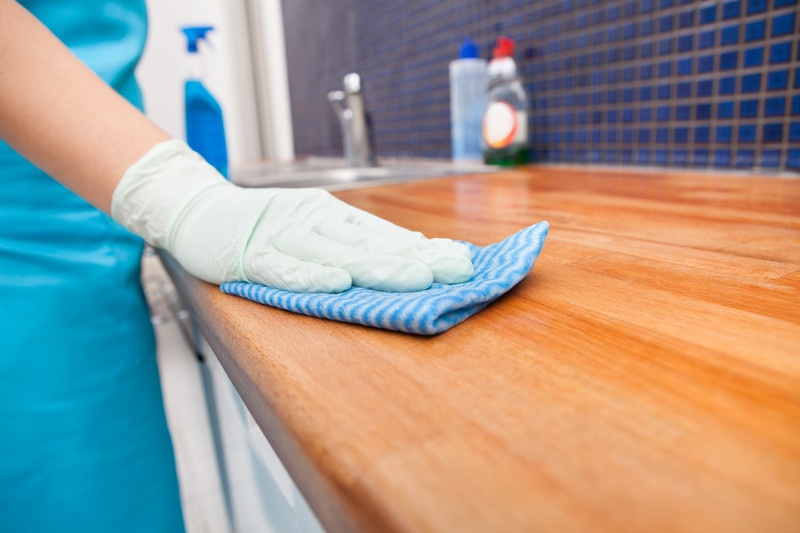 Sometimes, a home or business is in need of a one-off cleaning service before a major event or a deep clean each season. This may be in addition to the regularly scheduled services from Cleaning Ninjas, so it's important to understand which areas are covered under our plans. Determining what, exactly, pros like the Cleaning Ninjas clean while in your home is a little more detail-oriented than some may think. The reality is that we build personalized cleaning plans for our regular customers to ensure they not only get the most bang for their buck, but that they also live in a house that is every bit as clean as they would like it to be.
For some, this means a full-house cleaning every week. For others, it's just the kitchen and bathrooms every other week. Every cleaning plan is different, but we want to make sure our customers understand that should occasional extra cleaning needs arise, we offer a la carte cleaning services to help out with things not covered by "The Usual."
The following is a look at our a la carte services, which can help Omaha-area homeowners keep their living spaces as clean as possible.
How Do a la Carte Services Work?
Our house cleaning services in Omaha, Nebraska are flexible enough to allow for a little extra cleaning and tidying up now and again, should you decide you need such things. A team of two or three Cleaning Ninjas will show up to your house (we require a two-hour minimum commitment) and for an additional fee, they will tackle whatever miscellaneous project needs tackling. All you have to do is give us a call, get an estimate, and then schedule our professionals for the extra time. It really is that easy!
Cleaning Ninjas' a la Carte Cleaning Options
In terms of what types of options we actually offer, our a la carte services include:
Wet wipe window sills
Wet wipe door facing and frames
Wet wipe baseboards
Wet wipe blinds
Clean inside of oven
Clean inside of fridge
Sweep inside the fireplace
Sweep patio or deck
Load and unload the dishwasher
Wash, dry, and fold laundry
Wash interior windows
Declutter rooms in your home
Clean the insides of cabinets and drawers
Polishing silver
Washing china
There are several different types of cleaning and organizing projects that the Cleaning Ninjas are open to doing, so if there are other projects you need help with and you don't see them listed above, all you have to do is ask. We can't guarantee it's something we do, but for the most part, if it has to do with cleaning and decluttering, we can help!
Why Hire the Cleaning Ninjas?
If you are looking for maid service in Omaha, the Cleaning Ninjas are among the most obvious choices because we not only do a great job with the work, we also do a great job keeping our customers happy. If you are interested in getting an estimate for regular cleanings and/or any of our a la carte cleaning services, don't hesitate to contact us so we can begin ridding your house of clutter and dirt. It's what we do best!